"I've seen Last Year at Marienbad seventeen times already," our college friend Bill told us as he showed us around London on our arrival in 1962. "I still haven't figured out what really happened. I'll have to go again this weekend." This enigmatic movie, directed by Alain Resnais and Alain Robbe-Grillet, is considered a masterpiece of the French New Wave. The movie website rottentomatoes.com  comments: "Elegantly enigmatic and dreamlike, this work of essential cinema features exquisite cinematography and an exploration of narrative still revisited by filmmakers today."
For my husband Tony and me, it exemplified the rich cultural life we discovered in London. In New Zealand, where we grew up, to be an intellectual was to live as a small coterie on the outskirts of society, viewed with suspicion by the mainstream. To be an intellectual in London was to be part of a big vibrant conversation, fueled by articulate reviews of movies, books, art exhibitions, plays and dance performances in the Sunday Times and other papers. In between job hunting and flat hunting, we took the opportunity to participate as much as possible.
Reading again a letter to parents dated April 18, 1962, not long after we arrived, I note a distancing of myself from this new world of ideas, possibly a Kiwi reluctance to admit my eagerness to be part of it. I wrote: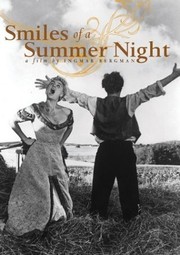 London is chockfull of fascinating characters – you meet them everywhere – on the street, in the Underground. All sorts and shapes and sizes. We met the intellectual set last night – went up to a cinema at Hampstead Village – on the edge of the Heath – which is obviously run by and for the intellectual crowd – hard red and black in the décor, and the finishing touch a handsome beaten copper plaque for the exit sign. They have been showing a series of all Ingmar Bergman, the modern Swedish director's films. The place was packed out with long hair and beards and intense faces. Almost as interesting to watch as the film. It was a very delicate and charming piece called "Smiles of a Summer Night." We also saw another interesting film the other night – Alain Resnais's "Last Year at Marienbad" – highly psychological (and apparently the intellectuals' current talking-point!) The story (if you can call it that) is that a woman meets a man at a spa who tries to convince her that they were intimate there the previous year, but she thinks she has never seen him before. Scope for highly intriguing playing around with time and facts, with emotional distortions.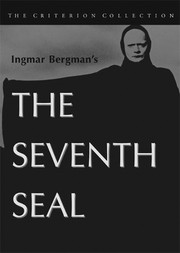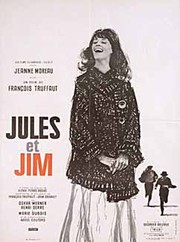 Over the next few years, we saw almost all of Ingmar Bergman's movies, which I still love, along with many by the French New Wave directors. I learned to accept that I too was an intellectual.
5 Responses to "Movies for the intellectual set"